Hogar San Rafael
Location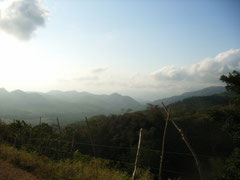 Hogar San Rafael is a German-Italian project aiming to give a home to street children in the diocese of San Pedro Sula in Honduras. It is situated in the municipio ( commune ) of Villanueva belonging the department of Cortés. Villanueva is settled some 40 kms south of San Pedro Sula, one of the country's biggest cities, alongside the main connection highway to the capitol Tegucigalpa.
The farm San Rafael is nestled 20 kms away from Villanueva in the hills on an altitude of about 800 mts/ 2600 ft. The nearest villages are El Venado (in a 1 km distance), Chasnigua (5 km) and El Sauce (15 km), which sees most of our agricultural efforts. Hogar San Rafael can be reached from Villanueva by car or by a public bus.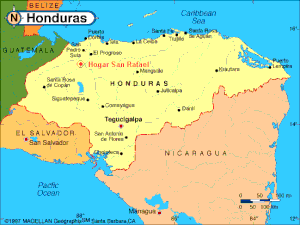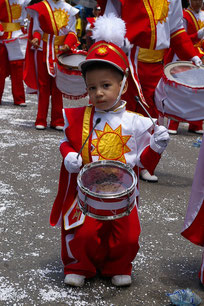 Basic principles
Hogar San Rafael is giving a new home to parent-less and abandoned children where they can live and grow up protectedly. They get the chance to return to a normal life and to prepare for an independent and autonomous living in Honduras.
Our basic principles are a life in close companionship with each other in a family-like climate and equality among each other. San Rafael is a project of the catholic church, so we are teaching the children the basic worths of Christian faith, including tolerance and respect towards other cultures and ways of thinking.
Of course all children are here for free will, because they decided to leave behind their life in the streets and to make a new start.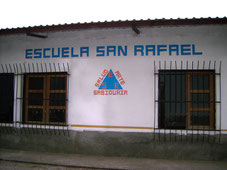 House building and agriculture
A school was built to educate children from San Rafael and from the surrounding mountain villages.
Besides the educational work of the children many local workers are employed in building houses and growing food for the project. The bigger part of the agriculture is situated in El Sauce, a near village where the project owns a piece of land, and consists of raising some cows, pigs, chicken and ducks, and growing of mainly corn, sugar cane, beans, banana, yam, pineapple, cabbage and coffee. Mostly all of the products are for self-support. Only the sugar cane is sold to help finance the project.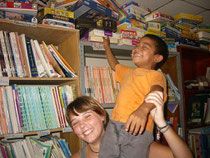 Help from Germany, Italy and Honduras
Support groups work in Germany, Italy and Honduras to help develop the project with donations both monetary and of needed goods. Also a lot of volunteers are coming from these countries.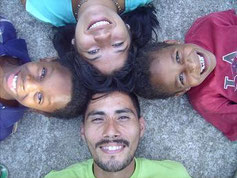 San Rafael is like a big family, where every member has its place and its things to do. There are the leaders of the project, the educators and the children, and furthermore there is a number of honduran people who can be employed as educators, workers or as cooks, and a varying number of European volunteers.